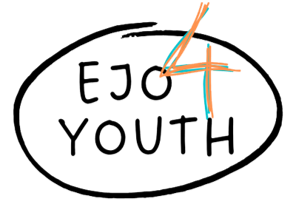 Effective Job Orientation for Youth
The EJO4Youth projects aims to improve job orientation for young people in Europe by providing youth workers and professionals with training and methodologies based on the Symbolwork approach. Thus, the project fosters the competences of youth workers to apply effective, motivating and impactful job orientation with interactive and engaging methods and practices.
Project duration
May 2022 till April 2024
Web
homepage: www.ejo4youth.eu
Project Partners

The European Commission's support for the production of this publication does not constitute an endorsement of the contents, which reflect the views only of the authors, and the Commission cannot be held responsible for any use which may be made of the information contained therein.