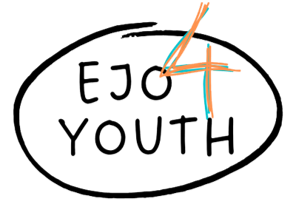 Effective Job Orientation for Youth
The EJO4Youth projects aims to improve job orientation for young people in Europe by providing youth workers and professionals with training and methodologies based on the Symbolwork approach. Thus, the project fosters the competences of youth workers to apply effective, motivating and impactful job orientation with interactive and engaging methods and practices.
The project's primary objective is to help young people from disadvantaged backgrounds improve their vocational and professional skills by using a career counselling methodology based on Symbol Work. Various interventions will be implemented in order to assist young people in "designing" a roadmap for their career and educational paths. Moreover, young people will receive assistance that is relevant not only to the labour market, but also to increasing social inclusion and active citizenship, as well as reducing discrimination and obstacles in their lives.
Our main results are:
Blended Learning Approach and Accreditation: These guidelines will provide more information on the requirements and competences necessary for the implementation of the Symbol Work approach as well as on differences between participating countries.
Face-to-face Training Curriculum and Toolset: This curriculum includes more information on how to implement the Symbol Work approach and job orientation. The training is focused on improving the skills and competences of youth workers in Europe.
Distance Learning Course: Transferring the curriculum into an online format, allowing for professionals without direct access to the face-to-face training to improve their skills and competences online in an easy and user-friendly way.
Project duration
May 2022 till April 2024
Web
Website: www.ejo4youth.eu
Project Partners

Co-funded by the European Union. Views and opinions expressed are however those of the author(s) only and do not necessarily reflect those of the European Union or the Turkish National Agency. Neither the European Union nor Turkish National Agency can be held responsible for them.