"Loneliness in old age" is a societal phenomenon that still receives insufficientattention. However, the COVID-19 pandemichas clearly shown us that we need to pay muchmore attention to this issue. Older people were increasingly isolated in this situation: those in care facilities were isolated for their own protection, others had little contact with friends and family, or lived entirely on theirown.
Individuals who cared for older people often found themselves overwhelmed by the numerous challenges, including those in their own daily lives. This was especially true for family caregivers. As a society, we should better prepare for such scenarios and provide stronger support to those who dedicate themselves to the important task of care-giving.
Therefore, the international Digi-Ageing consortium developed a comprehensive concept between October 2020 and July 2023 to address these challenges and initiate appropriate measures to effectively counter act the phenomenon of "loneliness in old age".
"LONELINESS AND THEFEELING OF BEING UNWANTED IS THE WORST POVERTY "

Attributed to Mother Teresa
A brief overview:
Loneliness is a negative feeling associatedwith a perceived gap between existing and desired relationships.
It should be distinguished from self-imposed isolation.
The effects of loneliness harm health and increase the risk of illness.
However, there are currently few tools for detection and prevention.
Training on this topic is rarely offered and care-giving family members are often left to fend for themselves.
The Digi-Ageing partnership has addressed these challenges and implemented these measures:
Research on loneliness in old age inEurope
Raising awareness of the issue
Establishment of networks and concrete recommendations
Development of digital tools for detection, prevention, and intervention
Providing strategies for those affected, caregivers and family members
Creation of a comprehensive trainingprogram for caregivers
"THE TOPIC OF LONELINESS MUST BE GIVEN MORE SPACE IN HEALTHCARE."

Anna (Certified Health and Nursing Care Professional)
You can download the entire info brochure here …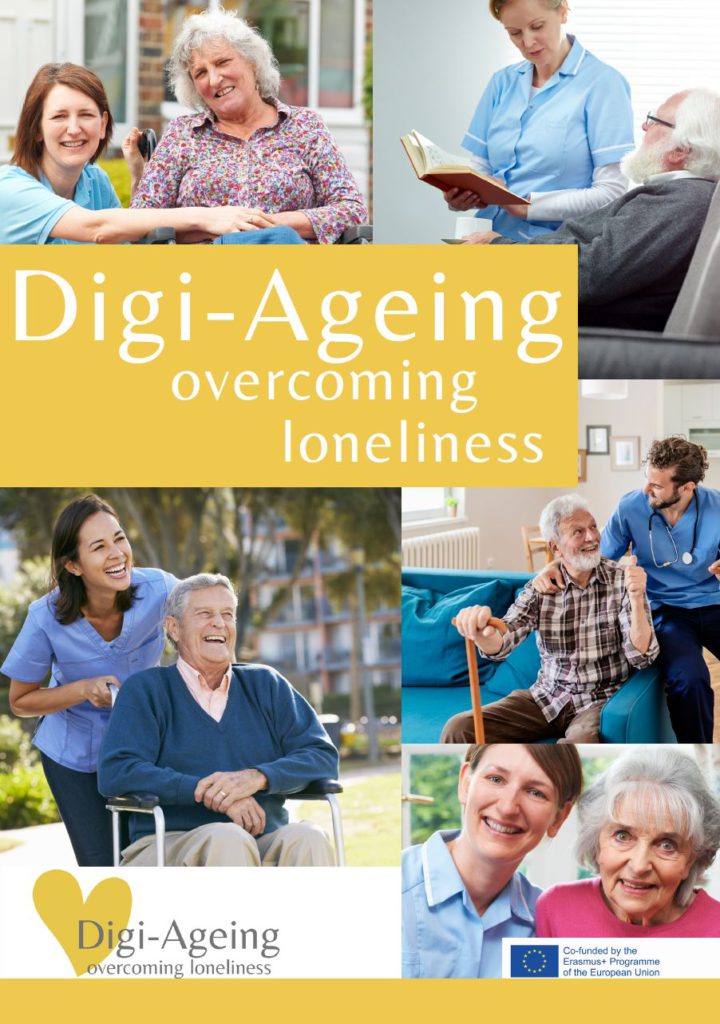 This project has been funded with support from the European Commission. This communication reflects the views only of the author, and the Commission cannot be held responsible for any use which may be made of the information contained therein.