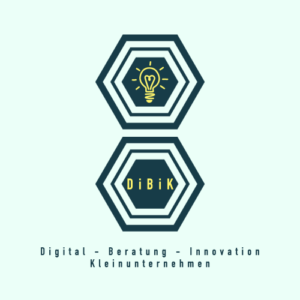 Digital consulting process for innovation in micro-enterprises – digital business models rethought!
Small businesses and service providers across Europe in particular face the challenge of reinventing themselves again and again. Innovations are in demand and ensure the survival of small businesses especially in times of a pandemic. In order not to be pushed out of the market and to remain competitive in the long term, the business model should be digitally rethought.
For this purpose, an explanatory video, a customised advisory process and accompanying webinars on process management and innovation were developed.
Our target group is micro-entrepreneurs with fewer than 10 employees.
Project duration
November 2021 – September 2022
Project partner
Consulting process
Here you can find all project results! (only available in German)